Articles Tagged with
Elk Grove Pedestrian Accident Attorney
Pedestrian Accident Kills Elk Grove Woman
Pedestrian Accident Kills Elk Grove Woman
BW
California Records Highest Number of Pedestrian Deaths
I'm Ed Smith, a Pedestrian accident lawyer serving the Elk Grove and Sacramento community. Unfortunately, pedestrian accidents are becoming more and more common. A common way pedestrians get hit by cars in Elk Grove and Sacramento are when drivers are backing up. Making U-turns, as well as left and right turns are quite common. Another factor to consider is driver distraction. Driver distraction includes cell phone use, texting, or even applying makeup while driving down our roadways. Unfortunately, these behaviors sometimes go unnoticed by law enforcement. What is worse is that driver inattentiveness is causing more and more pedestrian injuries and deaths than we realize.
For two years in a row, California maxed out with the country's greatest number of pedestrian deaths, new statistics have revealed. As many as 700 pedestrians sustained fatal injuries in vehicle accidents in California in 2014, according to preliminary statistics released by Governors Highway Safety Association.
Sacramento Resident hit by car while crossing the street to her apartment
It is easy to see how California records highest number of pedestrian deaths. It seems like the news is consistently reporting on pedestrian injuries and fatalities. On Sunday, November 29, 2015, the news reported a vehicle versus pedestrian accident as a woman was crossing a street near her home. California Highway Patrol says a 37-year old woman was hit and killed as she was crossing Marconi and Fulton Avenue. This tragedy occurred right in front of the apartment where the woman lived. It is a painful reminder of how we can be living our lives one moment, and be gone the next. This is a painful reality check. One that reminds us that pedestrians should be extra cautious at all times. Continue reading ›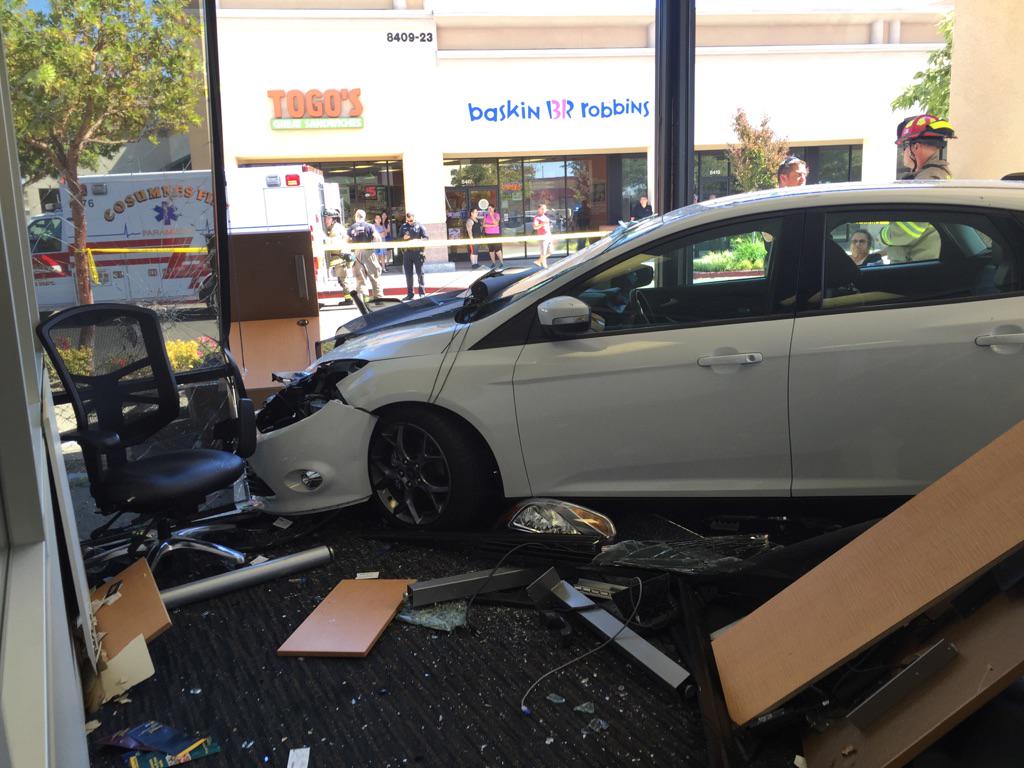 CAR CRASHES THROUGH FRONT OF ELK GROVE BANK
It was a lovely autumn day in the City of Elk Grove. Suddenly, and without warning, the peaceful afternoon was jolted to attention by an earsplitting sound.