Dog Bites and Landlord/Tenant Liability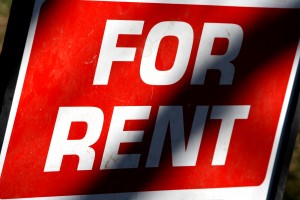 Dog Bites and Landlord/Tenant Liability
Hi, I'm Ed Smith, a Chico Dog Bite Lawyer. I have decades of experience helping people who have suffered a dog bite injury. This perspective allows me to examine some of the risks associated with homeowner liability and, in this case, landlord liability. The City of Chico has approximately 57% of its households occupied by renters (US Census, 2012). The US average is about 33% in any given survey. The presence of a 4 year State University explains much of the difference in rental households and  points to a higher potential likelihood of liability for a landlord renting to tenants with pets.
Pet Friendly Rentals
Landlords can be faced with difficult decisions when they decide to rent housing to anyone with a pet. In some cases, landlords may choose to limit their risk by not renting to prospective tenants with a pet dog. This addresses the pet liability issue, but may also place the landlord at a competitive disadvantage, given the ever-increasing rates of pet ownership in the US and their demand for "pet friendly" housing. In essence, this strategy may disqualify prospective tenants who are responsible people and pet owners. Landlords must additionally be careful not to prohibit/reject pets defined as "service animals."
Tips for Property Owners
There are steps landlords and tenants can take to reduce liability and protect against dog bites. Tenants should fully disclose the presence of a dog at the time of their application for a rental property. Copies of rabies immunization and current local licensing as addendum to the lease/rental agreement should be strongly considered.  Landlords should also require disclosure of the addition of a dog during the term of their rental . Landlords can exclude specific breeds, based on information they have available at that time and/or require a picture of the pet to be added as an attachment to any lease document. In any event, the availability of renter's insurance should be considered, as it will provide additional protection against landlord liability. Landlords should be fully aware of their coverage through their own insurance. The average payout for a dog bite claim can easily approach $30,000. This dollar figure can increase dramatically if children are the victims, as they tend to have more extensive injuries and may require longer recovery periods.
Putting it in Writing
The rental agreement should also clearly state if the tenant has access to common areas such as fenced in yards, and if the dog is allowed to be off leash.  A  yard area not fully enclosed and maintained can place an additional burden upon the landlord if the tenant's dog attacks and bites anyone. Fenced in yards should have their perimeters maintained to secure the area with the  party responsible for that maintenance clearly spelled out in writing.
Landlords are responsible for the well-being of their tenants and the safety and maintenance of their property. Complaints about tenant's pets should be investigated immediately, reported as per local statutes and document any required follow-up.  Property owners should know their local codes and laws regarding not just evictions, but also having pets removed and requirements for intervention by animal control. Aside from the damage which might be caused by a dog bite, inaction on the part of the landlord may open up additional areas of liability. A landlord who can be shown to have known a dog was dangerous and neglected to take action may find that they can be held responsible along with the pet owner.
Related Articles by Chico Dog Bite Lawyer, Ed Smith:
Chico Dog Bite Lawyer
I'm Ed Smith, a Chico Dog Bite Lawyer. If you or a family member has been injured or bitten by a dog, call me at (530) 392-9400 or toll free (800) 404-5400 for friendly advice with no obligation. You can also reach me online at AutoAccident.com.
Learn more about my practice from my client reviews at Google Plus, Yelp, and the Lawyer Referral website Avvo.
For 35 years, I have practiced as a California injury lawyer, helping those with personal injuries and in wrongful death cases receive fair compensation. See some of my past succesful Verdicts and Settlements here.
I am a Million Dollar Advocates forum member, a group that is comprised of some of the country's top trial lawyers who have obtained $1 million dollar verdicts and settlements for their clients.
Photo Credit: Wikimedia Commons, For Rent Sign by Photos public domain. Public Domain.
:bd rey [cs776] cv