Elk Grove Solo Vehicle Crash
Elk Grove Solo Vehicle Crash
I'm Ed Smith, an Elk Grove auto accident attorney. A motorist was involved in a solo-vehicle collision on the night of Monday, December 19, 2016. Thankfully, the motorist survived this devastating automobile accident.
What Happened?
A motorist was traveling along Elk Grove Boulevard shortly after 8:00 pm in the vicinity of Stonelake Club Drive. This was where the driver lost control of the vehicle and crashed into a tree. The impact of the collision caused the vehicle to be split into four pieces and left the vehicle to be unrecognizable for its make and model.
View Image – By: ElkGrovePD via Twitter – Traffic Advisory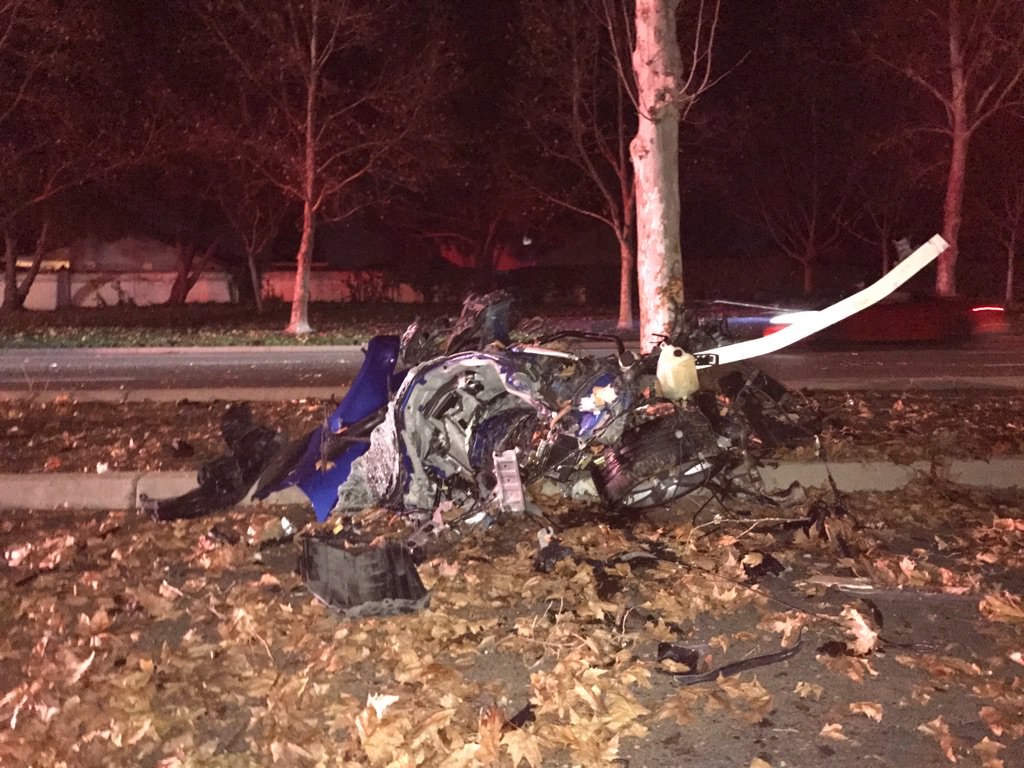 The following image, posted by the Elk Grove Police Department via Twitter, demonstrates the severe extent of damage to the driver's vehicle after colliding with a tree along Elk Grove Boulevard. It is unfathomable that the driver managed to walk away from this Elk Grove car crash. As posted in the tweet, officers in Elk Grove indicated that a road closure was issued from Harbour Point Drive to Elk Grove Boulevard.
What Caused the Accident?
Authorities have not disclosed an exact cause to the solo-vehicle accident and the identity of the involved driver at this time. Investigators have not indicated whether drugs or alcohol contributed to this severe accident. In addition, the driver was transported to a local hospital to be treated for major injuries.
Elk Grove Auto Accident & Injury Attorneys
I'm Ed Smith, an Elk Grove auto accident attorney. If you or a member in your family have suffered injuries as a result of an auto collision, please call me at any time at (916) 694-0002 for free and friendly advice. Or, toll-free at (800) 404-5400.
Since 1982, I have helped Elk Grove residents with their cases involving wrongful death and serious personal injuries.
You may peruse my client ratings on: Avvo, Yelp and/or  Google Plus.
I am a member in the California division of the Million Dollar Forum. Members in the forum are ranked top US Trial Attorneys with multiple million dollar case settlements and/or verdicts on behalf of the clients that they serve.
See the results our Elk Grove Injury Lawyers have obtained on our Past Verdicts and Settlements page.
Content Credit for Elk Grove Solo Vehicle Crash: http://sacramento.cbslocal.com/2016/12/19/nobody-died-in-this-violent-elk-grove-crash/
Image Credit: By Thue (Own work) via Wikimedia Commons
:ds